Posted by Jahayra Guzman in Board, Educators, Our Partners, Parents, Programs
Jul31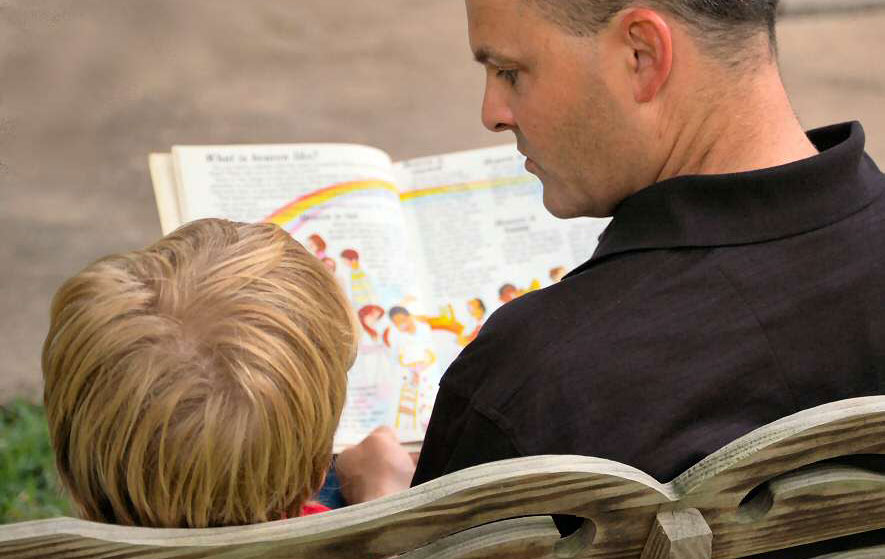 Parents play the most vital role in encouraging their child to read and Orange County Library System is dedicated to helping parents and families fulfill that role. The library offers Toddler Time at many of our library locations developed especially for toddlers emphasizing skills that toddlers can develop to aid them in learning and eventually reading.
The U.S. Department of Education has some great tips that you can use as a parent when reading to your child.
Talk with your child as you read together. Point to pictures and name what is in them. Ask him about his favorite part of the story and answer his questions about events or characters.
Read predictable books to your child. Teach him to hear and say repeating words, such as names for colors, numbers, letters, and animals. Toddlers can call out the colors Baby Bear sees in Baby Bear Sees Blue by Ashley Wolff.
Pick a story that has repeated phrases. Your child will learn the repeated phrase and have fun joining in with you each time it shows up in the story. Children will enjoy calling out "Silly Little Goose" each time the goose finds a spot for her nest in Nancy Tafuri's book, Silly Little Goose.
Read books that give hints about what might happen next. Get excited with your child as he hurries to find out what happens next. The illustrations in I Went Walking by Sue Williams give children clues as to what the child will see next while out walking.
Introduce nonfiction to expand your child's scientific knowledge. Choose books with large, colorful illustrations. Encyclopedias such as World Book's Learning Ladders series is a great choice.
Check our calendar of events to find a Toddler Time at a library location near you. For more information regarding early literacy and library resources, visit us at www.ocls.info, or call us at 407.835.7323.