Posted by Jahayra Guzman in Educators, Parents
Jan07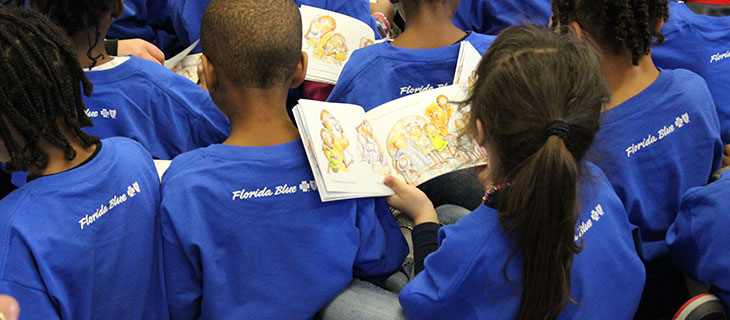 Help Orange County children strengthen their literacy skills and enter school ready to learn by participating in Florida's 6th annual Celebrate Literacy Week, January 26th-30th, 2015.
Participate in Florida's Million Minute Marathon by logging the total amount of minutes you read to children each day from Monday, January 26th to Friday, January 30th.
Last year, our early care and education network clocked 9,892 minutes. Read along with us Million Minute Marathon and receive the suggested books, "Don't let Pigeon Drive the Bus" and "Time to Sleep" along with the Celebrate Literacy Week, Florida! toolkit from the Early Learning Coalition.
To sign up as a participant through the Early Learning Coalition of Orange County, please contact Jonna Gordon at jgordon@elcoc.org. For more information and suggested reading materials, please visit the Celebrate Literacy Week, Florida!