Posted by Jahayra Guzman in Board, Educators, Parents, Press Releases
Nov08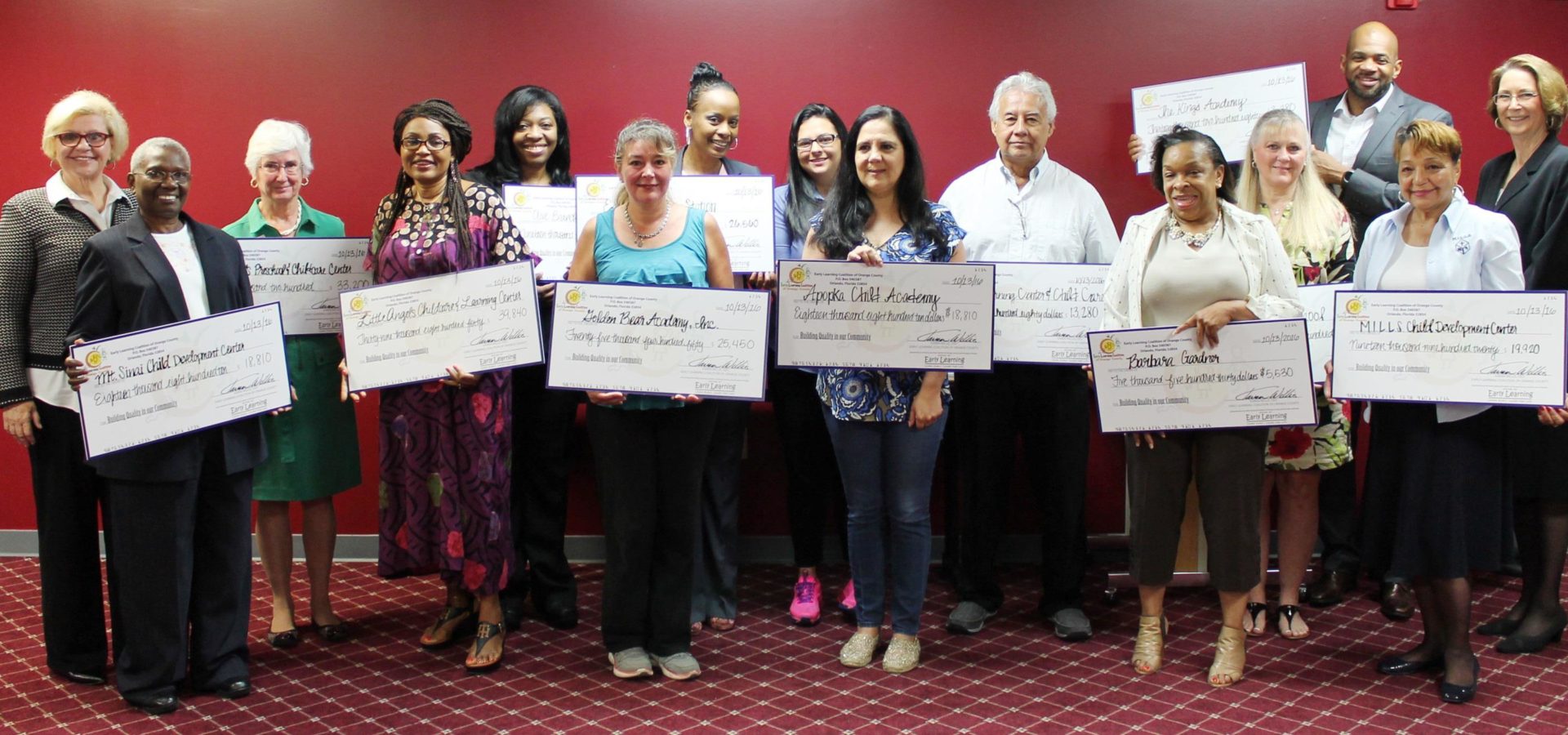 Twenty Orange County child care providers were awarded more than $390,000 from the State of Florida, Office of Early Learning and the Early Learning Coalition of Orange County for successfully completing the Performance Funding Pilot program.
The Performance Funding Pilot Project is a voluntary statewide initiative that gives eligible early care and education providers an opportunity to earn additional compensation for improving school readiness outcomes. Providers must have at least 30 percent of the children, birth to 5-years-old, receiving subsidized child care, no class one and no more than two class two DCF licensing violations within the last two years.
To qualify for the bonus, providers must show improvement in their teach child interaction scores using a national tool called the Classroom Assessment Scoring System (CLASS). "One of the best indicators of positive child outcomes is child teacher interactions," said Karen Willis, CEO of the ELCOC.
The ELCOC strives to recognize Orange County early learning programs that improve quality education within our community. Early learning providers also have an opportunity to participate in our Quality Stars program.
Quality Stars participants are committed to program improvement, involved in the ongoing evaluation where they receive a star-level designation determined by learning environment, staff qualifications, professional development, class ratios and family engagement activities.
Children who attend high quality child care programs, like those featured in the Performance Funding Pilot Program or the ELCOC's Quality Stars program, are proven to be better prepared for school, get better grades in math and reading, are more likely to graduate high school and attend a four-year college or university.