First Five Years Gala Honorees
Betty Martinez Lowery
2016-2017 Gala Honoree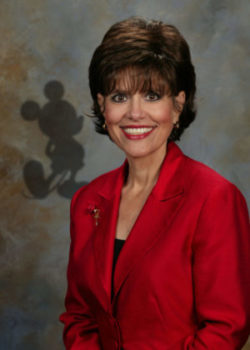 Betty Martinez Lowery is a Manager, Corporate Citizenship, with the Walt Disney World Resort. In her role she helps develop outreach and strategic contributions that make the greatest impact in the community. Following the Walt Disney tradition of community service and "being a good neighbor", Betty guides the company's investment in organizations that build better futures for children and families.
Betty has more than 35 years of experience in education, human and public relations with an emphasis on cross-cultural communication. Her prior professional experience includes 10 years as the Executive Director of the greater Orlando region of the National Conference for Community and Justice (NCCJ), a national human relations organization dedicated to fighting bias, bigotry and racism while promoting understanding and respect among all races, religions and cultures. Previously, Betty served in various capacities for 10 years with Orange County Public Schools, leading the district's Community Resource Volunteers and Un Poquito de Español programs, and numerous diversity and inclusion classroom initiatives.
Betty has served on the boards of the Second Harvest Food Bank, the Hispanic Chamber of Commerce, the National Association of Women Business Owners Foundation, the Association of Latino Professionals in Finance and Accounting Orlando Chapter, the WMFE Board of Directors and the Hispanic Heritage Scholarship Fund of Metro Orlando. She has been recognized by La Prensa newspaper, Ahora Orlando magazine, and the Orlando Business Journal for her social justice advocacy, influence and professional accomplishments. Betty was appointed by Jeb Bush to serve on the Board of Directors for the Early Learning Coalition of Orange County where she served 11 years and was coined the Godmother of the Gala for helping create and cultivate the Coalition's largest fundraiser, The First Five Years Gala.
Dick Batchelor
2015-2016 Gala Honoree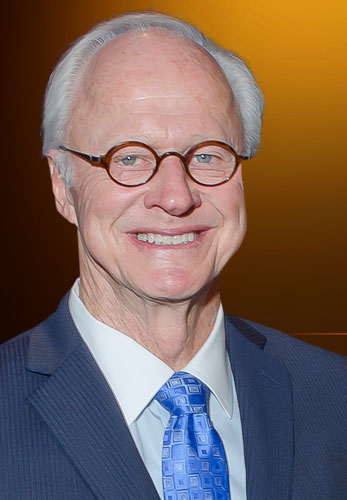 Dick J. Batchelor, who is a former member of the Florida House of Representatives (1974-1982), has been named one of "The 50 Most Powerful People" by Orlando Magazine (2004 to 2015), the 2002 "Central Floridian of the Year" by The Orlando Sentinel, the 2002 "Businessman of the Year" by Orlando Business Journal, and the 2008 & 2009 "Best Corporate Citizen" by Orlando Magazine.
A concerned and caring neighbor, Batchelor continued his commitment to his community when he left the Florida Legislature. He currently serves as board chairman for Florida Hospital for Children, Florida Hospital Foundation, Orange County Children's Leadership Alliance, and he is co-chairman of the Orange County Domestic Violence Commission and the Orange County Children's Summit. For more than 30 years he served as honorary chairman of the "Dick Batchelor Run for the Children," an annual 5-K run that raised funds to treat abused children.Dick Batchelor currently appears weekly as an on-air political analyst for Central Florida News 13, and has served as a regular on-air political analyst for FOX WOFL-TV, WMFE (NPR) radio and WDBO radio (Cox Broadcasting) for a number of years.
Tico Perez
2015-2016 Gala Honoree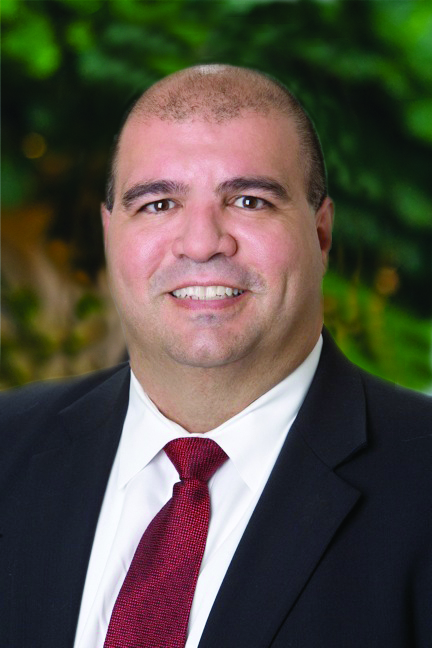 Tico Perez has been a political analyst for the local NBC affiliate, WESH TV; a commentator on the nationally syndicated Daily Buzz; and for over a decade, hosted his own political talk radio show entitled "Talkin' with Tico" on WDBO. Tico has been recognized as one of the "10 most influential people" in Central Florida by the Orlando Business Journal, as well as one of the "25 most influential Hispanics" by Ahora Magazine. Florida Trend has recognized Tico as one of the most influential people in Florida.
An active community volunteer, Tico is the national commissioner of the Boy Scouts of America (BSA), and a member of the executive board of its National Council. In addition to his service for BSA, Tico served as a member and leader on boards of many local organizations. Over the last several decades, Tico has started signature fundraising events for several local charities. He has chaired numerous local fundraising efforts including service as chairman of the American Heart Association Heart Walk (twice), the American Diabetes Association walk and the Juvenile Diabetes walk, to name only a few. He has served as a mentor for children in inner city schools and has been recognized by UCF with a Jefferson Award for Public Service, as well as by the Orange County School Board for his service to inner city youth.
Ronald Blocker
2014-2015 Gala Honoree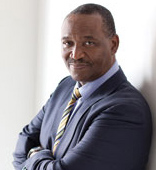 Ronald Blocker began his career in Orange County Public School in 1977 as a school psychologist and later become the principal of two schools specializing in educating the severely disabled and atypical learners. During Blocker's tenure as principal, Howard Middle School was designated a Blue Ribbon School by the Florida Department of Education. Blocker went on to become an associate superintendent and later the deputy superintendent for Administrative Services. Blocker was selected as the Superintendent of Orange County Public Schools November of 2000 after serving as interim superintendent since June 2000.
Blocker became superintendent during a period of significant growth in enrollment and a time of both political and cultural change in the public education arena. In 2003, Blocker played a key role in passing one of the nation's largest campaigns to finance capital improvements to build 25 new schools and renovate 136 schools. Near the end of Blockers tenure, the Orange County School district received three successive "A" grades from the Florida Department of Education. At the time of his retirement in June 2012, Blocker had led the 10th largest school district in the nation.
In an acknowledgement of Blocker's service, Orange County Public Schools named a street in front of their headquarters after him and designated the headquarters as the Ronald Blocker Educational Leadership Center. Currently, Blocker is the President and Chief Executive Officer of Florida Virtual School.
Richard Morrison
2013-2014 Gala Honoree

Richard Morrison is the Vice President of Government Affairs for Adventist Health System; and the Senior Vice President for Government and Public Affairs for Florida Hospital. He is responsible for developing and coordinating public and regulatory policy at the local, state and federal level.
Mr. Morrison is also President of the Adventist Health Policy Association, which implements federal policy efforts with five Adventist Health Systems that include over 80 hospitals in 17 states.
Morrison has over 35 years of health care experience in a wide variety of areas including strategic planning, marketing, mergers and acquisitions, managed care, compliance as well as government and regulatory affairs. He has been appointed by Florida's governors to numerous state-wide advisory committees. He chairs the Family Practice Teaching Hospital Council and currently chairs numerous boards in the local community ranging from early learning to emergency medicine. Mr. Morrison has testified before Congress and the Florida Legislature on various health care issues.
Mr. Morrison graduated from Florida State University, Phi Beta Kappa and did his graduate work in clinical psychology.
David Lawrence, Jr.
2013-2014 Gala Honoree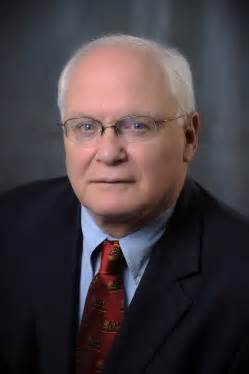 David Lawrence Jr. leads the Children's Movement of Florida, aimed at making the state's top priority for investment and decision-making. He retired in 1999 as publisher of The Miami Herald to work in the area of early childhood development and school readiness. He is the president of The Early Childhood Initiative Foundation and "Education and Community Leadership Scholar" at the University of Miami's School of Education and Human Development.
He is a member of the Governor's Children's Cabinet and twice chaired the Florida Partnership for School Readiness. In 2002 and 2008 he led successful campaigns for the children in Miami-Dade. He is the "founding chair". He is a board member of the Found for Child Development in New York.
In 2002, he was a key figure in passing a state-wide constitutional amendment to provide pre-k for all 4-year-olds. He is a board member and former chair of the Early Learning Coalition of Miami-Dade and Monroe. The David Lawrence Jr. K-8 Public School opened in 2006. An endowed chair in early childhood studies is established in his name at the University of Florida's College of Education.
Dr. Sandy Shugart
2012-2013 Gala Honoree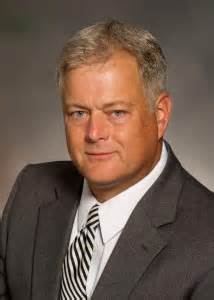 Dr. Sandy Shugart has more than 34 years of experience in the field of education, and for little over a decade he has been at the helm of Valencia College as president.
Valencia serves over 58,000 credit students and more than 11,000 continuing professional education students annually; many of them being professionals already working in the early childhood education field.
Dr. Shugart says that as much is he believes in adult education and second chances he knows that to assure a powerful lifelong learner, we have to invest in early childhood education because childhood decides.
As a young policy advisor to the governor of North Carolina Dr. Shugart helped to draft the law that created universal public kindergarten in that state and later raised standards of education and training for early childhood educators.
He is honored by the Early Learning Coalitions of Orange and Osceola Counties for his work in helping to prepare early childhood education teachers for success through Valencia's Associates in Arts degree program in early childhood education.
Antoinette "Toni" Jennings
2011-2012 Gala Honoree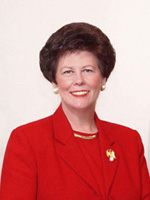 Ms. Antoinette "Toni" Jennings has meritoriously served Florida as the first female lieutenant governor, two-term president of the Florida Senate, successful business woman and former fifth-grade teacher. She is among the most prominent public figures in Florida's history dedicating over 27 years to the citizens of Florida.
Ms. Jennings became the youngest woman ever elected to the Florida Legislature and the first female republican leader of either house of the legislature-her first mark on Florida politics with many to follow throughout her political career.
She was honored by the Early Learning Coalitions of Orange and Osceola Counties for her work as the leader of the Universal Pre-Kindergarten Education Advisory Council, which worked to develop recommendations for a voluntary, free pre-kindergarten education program for all Florida 4-year-olds.